What are the sources of data informing the application?
The data sources include the World Health Organization, the U.S. Centers for Disease Control and Prevention, the European Center for Disease Prevention and Control, the National Health Commission of the People's Republic of China, and the DXY, one of the world's largest online communities for physicians, health care professionals, pharmacies and facilities. Population: World Bank, CIA
2019 Novel Coronavirus COVID-19 (2019-nCoV) 
The first case of the 2019–20 coronavirus pandemic in India was reported on 30 January 2020, originating from China. As of 12 April 2020, the Ministry of Health and Family Welfare has confirmed a total of 8,447 cases, 765 recoveries (including 1 migration) and 273 deaths in the country. Experts suggest the number of infections could be much higher as India's testing rates are among the lowest in the world. The infection rate of COVID-19 in India is reported to be 1.7, significantly lower than in the worst affected countries.
The outbreak has been declared an epidemic in more than a dozen states and union territories, where provisions of the Epidemic Diseases Act, 1897 have been invoked, and educational institutions and many commercial establishments have been shut down. India has suspended all tourist visas, as a majority of the confirmed cases were linked to other countries.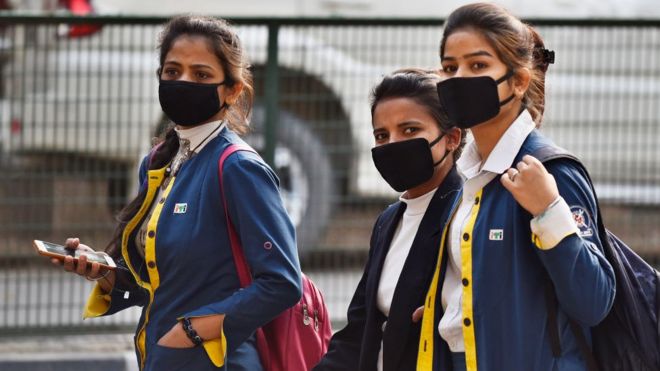 You can find information about coronavirus on our Information page.